BartendeR Lifestyle ACADEMy
Not just a Job, a Lifestyle!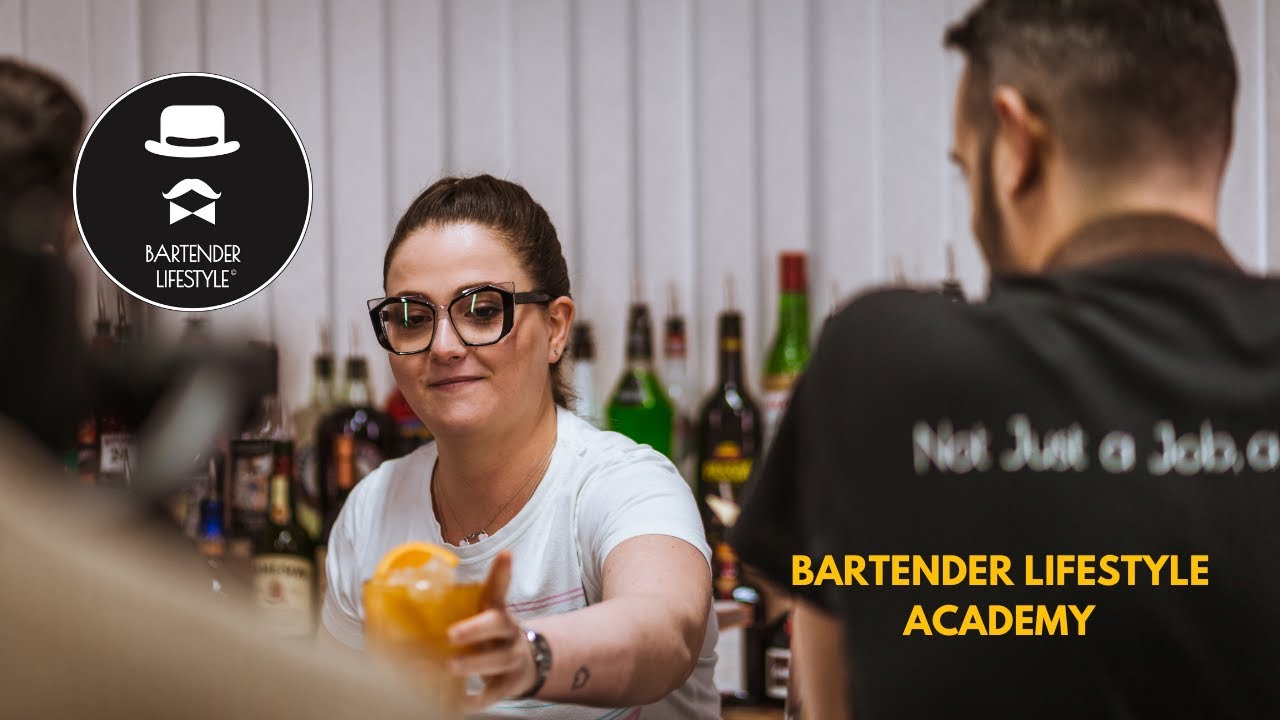 You are not sure if this course is right for you?
By choosing on the check out the FIRST DAY FREE option, you will get the chance to participate on the first day of our basic bartender course and undestand if you want to continue with this adventure!
Become a qualified Bartender in 3 weeks!
Become a professional Bartender in 3 weeks at our state of the art Bartending academy. Start a new career, learn new skills and meet some like-minded people along the way. Qualified trainers will support you throughout the course. It is our priority to ensure you absorb all the information and learn all the skills to become a fantastic bartender. We are the only Bartending school that offers three internationally recognised qualifications that are included in the course, the WSET LV1 and WFA Yellow and our own Bartender Lifestyle qualification.
Discover our wide range of courses
Advanced bartender course
Professional Bartender Course
Basic, Advanced and Master all in one course
Learn and practice
over 70 international cocktail recipes, master procedures and garnish preparation, in order to make them to perfection.
Master over 100 different pours, understand the difference between ML, CL and OZ. Practice flair and craft pouring techniques that will make you bartend with confidence and style.
The fundamentals of cocktail creation; shaking, stirring, building, muddling, layer and blending using the best bar equipment on the market.
Be labelled an expert with our WSET LV1 qualification (included in the course), understand the key principles of spirit production and the different techniques used.
We will teach you all you need to know about the role of a Bartender from social to practical skills, speed and efficiency, professionalism and hygiene. We will cover all the main aspects necessary to make you the perfect bartender.
In all its beauty Alcohol has many different side effects leading to intoxication. That is why it is extremely important that you know how to identify risks and handle every situation.
Our Academy has been designed in order to simulate a real Cocktail Bar atmosphere.
We have selected the best bar equipment and products in the market to give our students the chance to practice in a safe, comfortable and sustainable environment.
We respect our planet and we have reduced our use of plastic materials to a minimum. Our students will practice with reusable ice, fruit, water, glasses and compostable straws.
Each student will always practice the art of Bartending behind their assigned workstation, simulating a real bar shift in every lesson.
Take a virtual tour in our Academy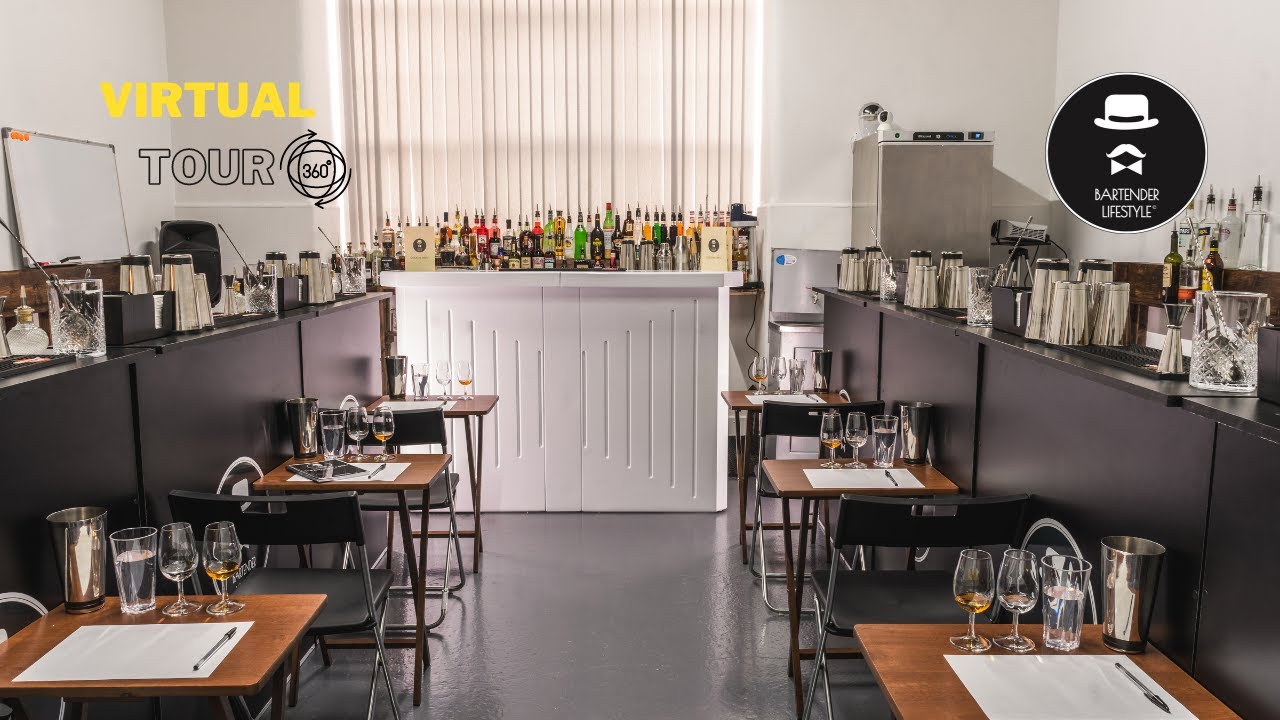 What's included in our courses
All our students will receive 3 qualifications at the end of each course that are internationally recognised, the WSET LV1 in spirits, WFA Yellow and ours, of course.
All our students will receive a loyalty card with a number of different discounts to be redeemed in local shops, bars and restaurants as well as on our courses and products.
We have affiliations with many independent cocktail bars and larger bar groups. Our team will help you find the right job as soon as you complete the course.
Every student will get lifetime access to a cocktail learning platform.
Every student will receive a bespoke Bartender Manual with the history, procedures, techniques, equipment, recipes and the WSET LV1 manual.
A graduation dinner will be offered to every student that completes the course with an amazing night out in some of London's most iconic Cocktail Bars.
Find out more about our course dates and prices.
3 Weeks Professional Bartending Course

1 Week Basic Bartender course
We deliver up to level 2 in spirits! Get your internationally recognised qualification.
We deliver up to Green level, Become a professional Flair Bartender!
What our students say about us...
Great Experience! Highly recommend the Professional Bartender Course! Professional, Passionate & Informative instructors. I gained a wealth of experience and learned some valuable skills, in a fun, vibrant environment. Cheers.
Wow! I've just completed the Professional Bartender Course and I can't say enough good things about it. In two, very intense weeks our teachers managed to pack all the information that you'll need to start a career in bartending.
These guys did an amazing job training me and my classmates, they left us with plenty of bartending and flair skills to build upon! would highly recommend
Download our free course guide
need more info? REQUEST A CALL BACK!